Jason Momoa has big DC Studios news, could that mean the Lobo rumors are true?
Jason Momoa might be giving up the Aquaman role, but he's teasing a very big project with DC which might just be the Lobo film he's wanted for years.
In a surprise Instagram story, a clearly jubilant and celebratory Momoa shared a video of him hyped up surrounding an announcement for a project being on its way. Momoa stressed his gratitude to Peter Safran and James Gunn, with the vibe being one which says it's the project he's been after for a very long time.
The video simply is captioned "WB DC", meaning Warner Bros., but could also be read as "welcome back" to DC. The comic book giant has had a real mixed record in their filmmaking since they attempted to boot it up with Man of Steel. Momoa has starred as Aquaman for several outings now, but Lobo speculation has persisted over the last five years.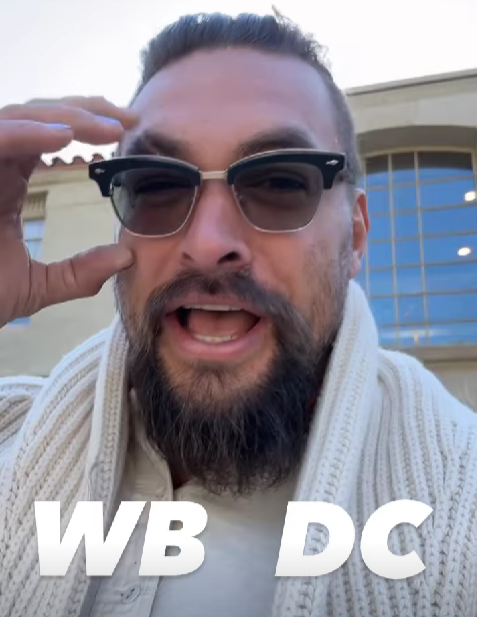 Switching roles entirely would be almost unheard of after portraying a character as big as Aquaman, and presumably in the same universe again. Momoa isn't completely out of water yet from his role as the fish-loving super, with Aquaman and the Lost Kingdom set to release in late 2023.
Should Momoa get cast as Lobo, it'll be interesting to see if he's doing it for a solo project or to be a villain in another film. The character has had run-ins with Superman in the past, so perhaps Momoa will take on the antagonist role for the young Superman film in development.
Aquaman and the Lost Kingdom is set to release in cinemas Dec. 25, 2023.