Why isn't Daniel Kaluuya's W'Kabi in 'Black Panther: Wakanda Forever'?
Warning: This article contains spoilers for Black Panther: Wakanda Forever.
Black Panther: Wakanda Forever has been well received by moviegoers, critics, and Marvel die-hards alike since premiering in theaters in November. The cast was praised for once again delivering some of the best performances in MCU history, fueled in part by the mourning process of King T'Challa himself, Chadwick Boseman.
There was one famous face missing, however. Daniel Kaluuya, or should we say his character W'Kabi, the husband of Dora Milaje general Okoye, was nowhere to be seen in Wakanda during this second installment of the Black Panther series.
W'Kabi played a big part in the first Black Panther film as one of the first characters to side with Killmonger against King T'Challa, after both the king and his father failed to capture Ulysses Klaue, the man responsible for his parent's death.
A lot of speculation has surrounded Kaluuya's absence from the film, but the main reason seems to be down to scheduling conflicts with the 2022 film NOPE, the actor's second collaboration with horror auteur Jordan Peele.
Per Deadline, Kaluuya was invited back to Wakanda for the sequel but had already committed to Peele. It's possible that the changes to production brought on by the untimely death of Chadwick Boseman clashed with Kaluuya's initial plans. Both films started principal photography around the same time in June 2021.
Kaluuya kept the information to himself until it was leaked, saying he didn't want to disappoint anyone until he really had to. "They don't want to be spoiled. They're surprised by whatever will happen. That's what was amazing about the first one," he said.
The Oscar-winning actor later told Variety that his absence was "what's best for the story," and "what's best for the film," adding that he was excited to watch it.
How did Ryan Coogler explain W'Kabi's absence in Black Panther: Wakanda Forever?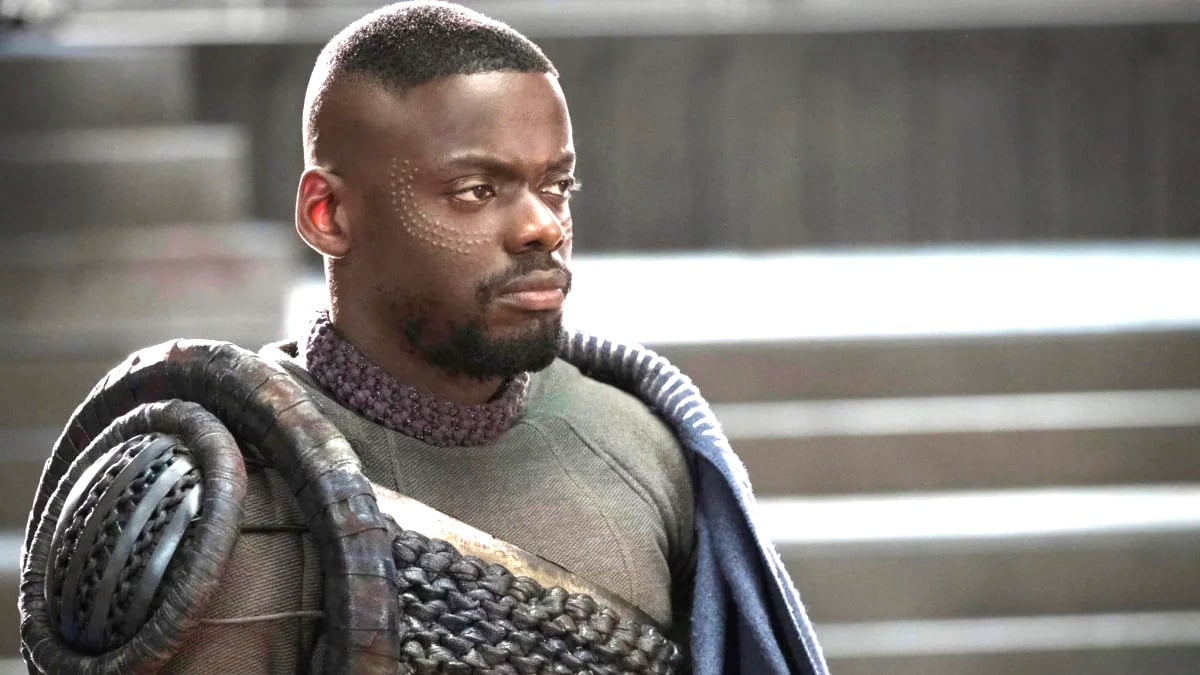 With the British actor not coming back for Wakanda Forever, director Ryan Coogler had to find an in-world excuse for his character W'Kabi not being featured in the film. In a pivotal scene in the movie, when Queen Ramonda demotes Okoye from her Dora Milaje duties, she mentions W'Kabi in passing, calling him Okoye's "treacherous husband" and implying that he has also been stripped of his royal role as leader of the Border Tribe.
Coogler confirmed this, telling Cinema Blend that W'Kabi is "basically banished, but still in Wakanda's borders."
Will W'Kabi ever come back to the MCU?
When it comes to the future of the character in the MCU, Daniel Kaluuya cryptically dodged questions surrounding it back in August. "You know I can't tell you!" he teased.
There is a Dora Milaje spin-off project in the very early stages at Marvel, which has since been put on the back burner, according to Black Panther producer Nate Moore. The spin-off was initially rumored to be a Disney Plus series, centered around Okoye, so it would make sense to include W'Kabi in some capacity, since Wakanda Forever confirmed that, despite the events of 2018's Black Panther, the couple is still together.
As long as Kaluuya is still interested, which we have no reason to believe otherwise, it would be an incredible shame if Marvel didn't find some way to utilize an actor of his caliber.
Outside of the MCU, Kaluuya has joined a new Marvel project as the voice of a new Spider-Man variant in Spider-Man: Across the Spider-Verse, the sequel to the 2018 Oscar-winning animated film.