All of the biggest 2023 Oscars snubs
We finally know who has been nominated for Hollywood's biggest night, as the 2023 nominations for the Academy Awards have been revealed. Among them are many surprises, with many recipients being first-time nominations and Judd Hirsch taking the record for the longest gap between two nominations.
Fan favorite films also made a splash this year, with Everything Everywhere All at Once smashing its nomination count out of the park with a total of 11 nominations in different categories. But, as is the case every year, some movies, and some talented individuals, have been left out of the lineup. So, let's take a look at all of the movies and people that we think should have been nominated.
Seth Rogen in The Fabelmans for Best Supporting Actor
Primarily known as a comedic actor, Seth Rogen brought some serious dramatic weight to The Fabelmans, with his role as Bennie Loewy. He played a friend of Sammy's parents and while we won't spoil the movie here, he had a few scenes that he either stole or managed to hold his own in, and there was one in particular with Sammy that cements Rogen as a serious dramatic actor. 
That was not the only snub for The Fabelmans as Paul Dano not being nominated for playing Sammy's father also sparked ire in fans. Although that category was a little more competitive than the Supporting Actor category. Let's hope that Rogen continues to get cast in these great roles so that he might actually get nominated in the future.
The Batman for Best Picture
It was actually a great year for critically acclaimed superhero films, with Black Panther: Wakanda Forever netting five nominations. DC has been represented as well, with The Batman taking in three. But many fans feel that one of them should have been for Best Picture. While The Batman was nominated for fewer awards than Black Panther, it was arguably the best superhero film of the year. You have to wonder if the comparison to The Dark Knight was what held the movie back.
The entire reason the category was expanded to ten nominees was to open up the field for films with wider appeal. Both The Batman and Wakanda Forever were easily and inarguably among the best films of the year, and while they were nominated in other categories, one of them should have been representing the majority of the people who didn't watch some of the more esoteric films on the list. But at least Avatar: The Way of Water is up for the award. 
RRR for Best Picture
If you paid attention to everyone's end-of-year lists for 2022, there is a good chance that you would have seen RRR which was directed by S. S. Rajamouli. Despite widespread praise, the film has only received one nomination, for Best Song. Not only was RRR not nominated for Best Picture, but it also was not nominated for Best International Feature Film. It is an Indian Telugu-language film, so it should have been eligible for the category. 
Does the Academy not like epic movies? After all, none of the superhero films received Best Picture nods. It might be more likely that not enough of the Academy watched the film in the first place, but it still does not exclude this from being perhaps the worst snub this year.
NOPE for Best Sound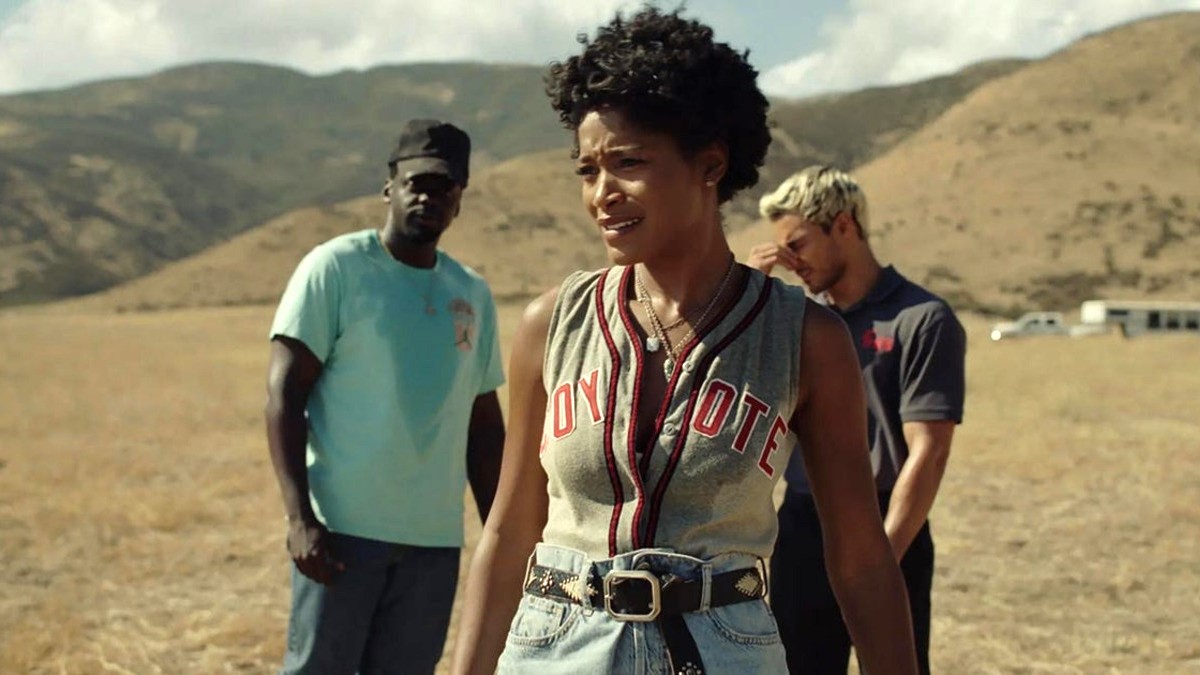 It looks like the Academy took the title of the movie seriously and said nope to Jordan Peele's movie. NOPE was one of the best films of the year, and one of the best horror films as well. But we are not arguing that it should be up for Best Picture. Instead, it definitely should have been nominated for Best Sound.
NOPE used sound, and the lack of it, to create suspense and intrigue in a way that no other film this year did. There is no way that the creature in the film would have been as horrifying if we did not have the sound that accompanied it. Now, we are not saying that the other nominees for Best Sound are not deserving of the award, simply that NOPE definitely is.
Joseph Kosinski for Best Director
Everybody cheered Tom Cruise for bringing everybody back to the theaters with the success of Top Gun: Maverick. Now, Tom not getting a nomination for Best Actor you can understand. But the film was a sequel to a mediocre film at best, so how did Joseph Kosinski not get a nomination for Best Director?
It was one of the best films of the year, which can't be argued because it is up for Best Picture. Yet, it was only possible because of Kosinski's direction. He paid enough homage to the original film but made your hair blow back in new ways that were able to make the new film special. It seems we'll have to be placated by the nod for Best Adapted Screenplay.
Sarah Polley for Best Director
After two years of female Best Directors, multiple women were snubbed for Best Director this year. In particular, snubbing Sarah Polley for Women Talking is unbelievable. After all, most reviews of the film praised the direction.
She was nominated for Best Adapted Screenplay, and the film is up for Best Picture as well, but it would have been great to see her in this category. Hopefully, the film wins one of the other categories to make it up for it.
Decision to Leave
This one came as a surprise, as Decision to Leave was not only not nominated for Best Picture or Best International Feature Film, but it wasn't nominated in any other category either. Most fans and pundits expected that Park Chan-wook's film would get at least one nomination.
It is not as if the film was not deserving to have a presence at the Academy Awards either. The Oldboy director made a fantastic film with Decision to Leave, one that had terrific cinematography, and a brilliant story. Between the snubs for this and RRR, it really seems like the Academy dropped the ball on international films this year.
Viola Davis in The Woman King for Best Actress
The Academy has a bit of a reputation for overlooking the performances from people of color. Fortunately, this year Everything, Everywhere All at Once has received four separate acting nominations, but lead Black actors have been snubbed yet again. While there were a number of performances that could have been nominated, Viola Davis as Nanisca in The Woman King is easily the most overlooked. 
Her performance as the hardened general was captivating, and easily one of the best performances of the year. So why was it overlooked? Like some of the other popular films on this list, it might be because it was a genre film. The Woman King being deeply entrenched in action might have drawn eyes away from Davis' performance, with members opting to nominate the more arthouse films instead. At least Angela Bassett managed to score a nomination. 
Larkin Seiple for Best Cinematography
We have already mentioned that Everything Everywhere All at Once managed to sweep the categories with a total of 11 nominations. You can look through the list of all of the categories the film is up for and be happy, but there is one glaring omission. Larkin Seiple should have been nominated for Best Cinematography, as it was one of the most interesting-looking films of the year.
When you think about the movie, it is impossible not to think about some of the spectacular shots in the film. Like the scene that flips through all the different versions of Evelyn, or when Evelyn and Joy are talking as rocks. There are so many memorable moments in the film that will stay with you long after you've seen it, and it is all due to the film's cinematography, making the Seiple omission an awful snub.
Puss in Boots: The Last Wish for Best Picture
It is up for Best Animated Film, but you can't look at the lineup for Best Picture and not think of one of the best movies of the year, Puss in Boots: The Last Wish. It is rare for an animated film to receive a Best Picture nomination, as it has only occurred three times with Toy Story 3, Beauty and the Beast, and Up. One could argue that the Dreamworks Animation production is easily as good as those three films.
It could have been a throwaway spinoff of Shrek. Instead, The Last Wish, which was directed by Joel Crawford, was a look at legacy, anxiety, and fear, through the lens of animated film. There were multiple sequels this year, and this easily deserved to be on the list for Best Picture with the rest of them. Hopefully, it takes the main prize for Best Animated Film, with apologies to Guillermo del Toro.
Horror
As usual, any and all horror movies have been left off the nomination list. Usually, fans of the genre would brush this off and go on with their day, but 2022 had some of the best horror films, with some of the best performances occurring in them. We already mentioned the snub for Jordan Peele's Nope, which could have been nominated for more than just Best Sound. But that is not the only horror movie to get snubbed this year.
For example, we had The Menu, with Ralph Fiennes's performance of Chef Slowik, along with the screenplay, both of which deserved nominations. We had Barbarian, another film that deserved a nod for Best Screenplay, which was written and directed by Zach Cregger. Should we even go so far as to say that M3GAN deserved a nomination for Best Costume Design? Yes, yes we should. And last but not least, nothing showed up for Mia Goth in Pearl either. As usual, we will have to brush it off and move on, but they are all snubs nonetheless.
As an honorable mention, we have to note that the donkey from The Banshees of Inisherin was not nominated and that there should be a Best Animal category, although Puss in Boots might have been some stiff competition. Are there any actors or films that you would have liked to have seen be up for an award? 
Catch the 95th Academy Awards when it airs on March 12, 2023, on ABC.