Every actor that has crossed the multiversal Marvel/DC line
Currently, superhero films are dominating the film industry. It feels like not a month goes by that a new one is being released or announced or a new trailer is dropping. With so many films to be a part of, it's no surprise that actors find themselves working on both sides of the two giants of the genre Marvel and DC. Here we have compiled a list of every actor we know of that has portrayed a character in both of these superhero universes.
Idris Elba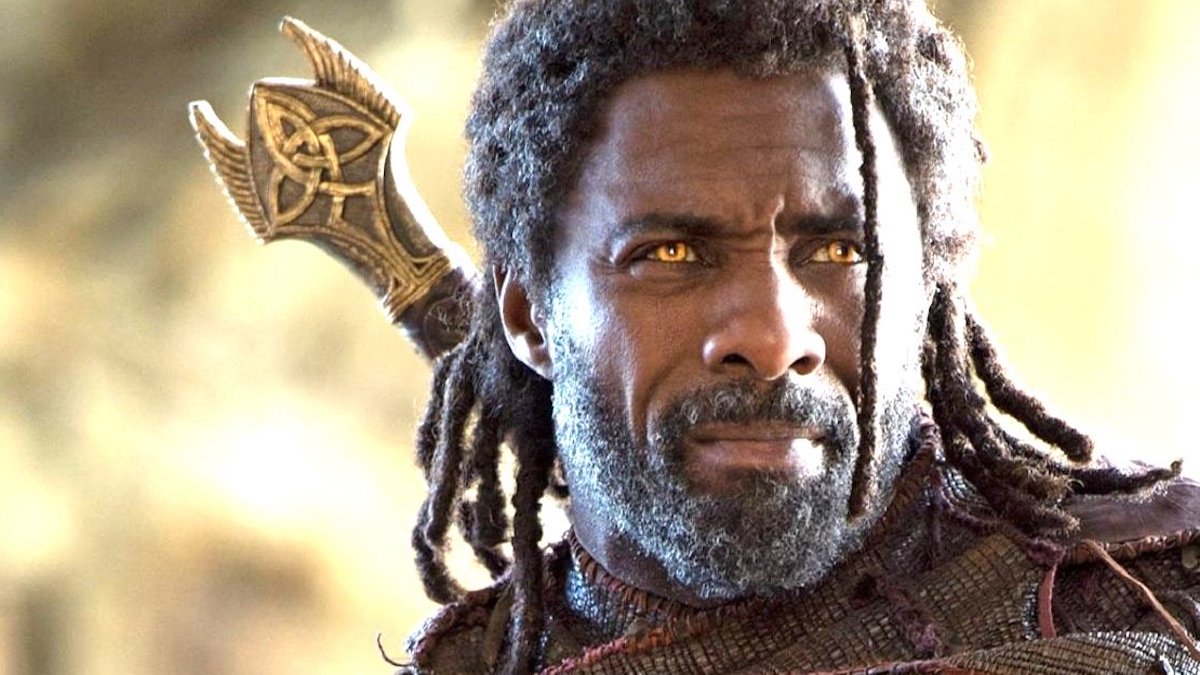 Idris Elba has played major roles both within the MCU as the Asgardian Heimdall across many of the Thor movies and in DC as one of the lead characters in Gunn's Suicide Squad, Bloodsport. He was one of the stars that James Gunn brought over with him when migrated from Marvel to DC.
Zachary Levi
Zachary Levi joined the MCU in its early years, playing one of Asguards Warrior's Three, Fandral. His stint in the role was complicated by exits and entrances as the character. He played the character in Thor: The Dark World and briefly — before being killed off (spoiler!) — in Thor: Ragnarok. The role of a side character was never going to be enough for Levi, who is now the main character in DC's Shazam.
Tom Hardy
Tom Hardy played the iconic villain Bane in the epic finale of Christopher Nolan's Batman trilogy. The actor's performance as the muscled-up, masked villain led to a slew of impressions and people cupping their hands across their mouths quoting lines such as "You merely adopted the dark, I was born in it, molded by it." He more recently played the anti-hero Venom in the Sony/Marvel universe.
Ryan Reynolds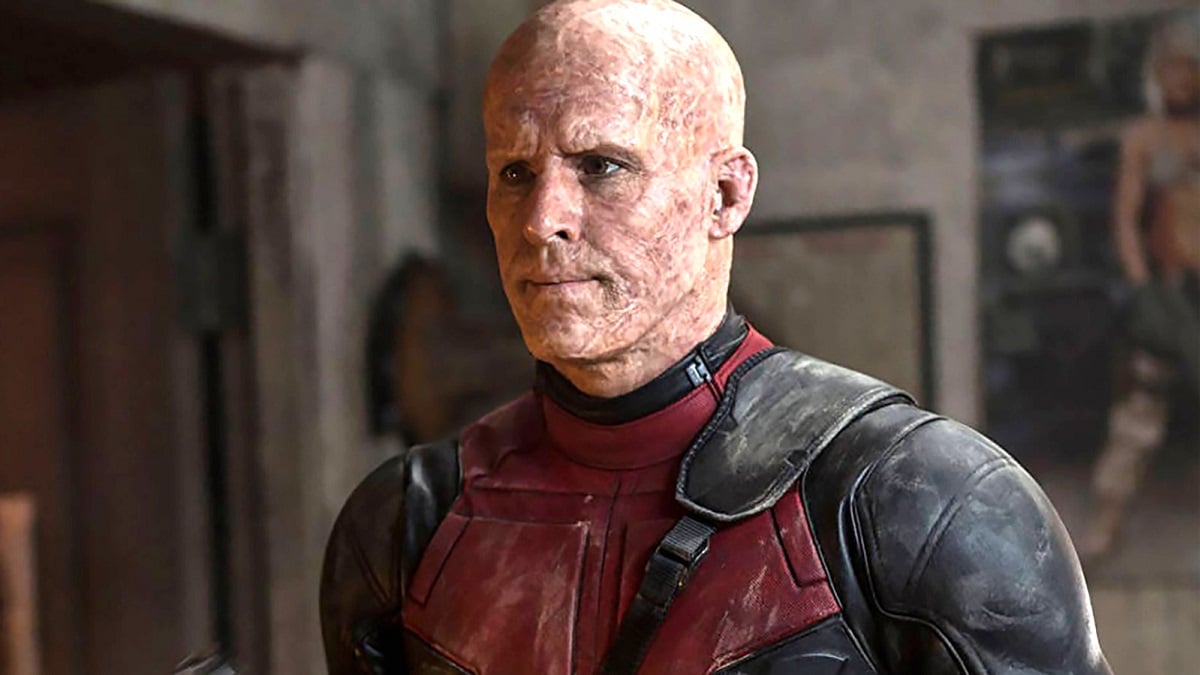 Ryan Reynolds has had an up-and-down history with the superhero genre, getting his start playing Deadpool in the critically panned X-Men Origins: Wolverine. This was not the version of the character he wanted to play, buthe wasn't prepared to see the role in another actor's hands, and after lobbying so hard to make his own Deadpool film, he went on to do just that in the years following. In between these two Marvel films, he played Hal Jordon in the DC box-office bomb Green Lantern.
Taika Waititi
Taika Waititi has recently flirted with both Marvel and DC just like fellow director James Gunn. Having directed and starred in both Thor: Ragnarok and Thor: Love and Thunder, he also acted in a much much earlier DC film, the much-maligned Green Lantern before returning to DC once again in the recent The Suicide Squad as Ratcatcher One.
Halle Berry
Halle Berry has played two iconic superheroes from both the DC and Marvel universes, both with less-than-stellar reviews. She started off playing the much-loved comic book superhero Storm, part of the X-Men franchise. Though the films didn't do badly, many felt that the character was underwhelming, though fans will conceive that this was in part due to how the character was written rather than Berry's fault. Her stint in DC came with a lot more backlash though and she even won a Razzie for Worst Female Performance for her portrayal of Catwoman.
Ben Affleck
In recent memory, people will know Ben Affleck for his time portraying DC's beloved hero, Batman. Though the films he appeared in were not overly well-received there are many who do not fault Affleck's portrayal of the billionaire vigilante. What some may have forgotten, though, is that he played another masked vigilante in the past in the 2003 Marvel movie Daredevil. The film didn't impress much and has been completely usurped by the more recent version with Charlie Cox in the titular role.
Michael Keaton
Another actor to have donned the mask and cape of Batman is Michael Keaton, who played the character in 1989 and 1992. He is set to reprise this role in the 2023 film The Flash. From hero to villain, in the MCU he played another character with two separate lives in Spider-Man: Homecoming — father to Peter Parker's love interest Liz Allen by day, and the Vulture, a smuggler of illegal alien weapons, by night.
Christian Bale
Of course, no one could ever forget Christian Bale's turn in the role of Batman, in what many fans believe to have been one of the finest performances of the character. He returned to the superhero genre in Marvel's Thor: Love and Thunder, as Gorr, a character that, once again, sought to bring down those who he believed were corrupt with power and responsible for the death of a family member. His methods were a tad more questionable this time around, though, and led to him becoming a straight-up villain, though perhaps one with which we could sympathize.
Willem Dafoe
There's no topping Willem Dafoe's captivating performance as the unhinged Green Goblin back in Sam Raimi's first Spider-Man film; he brought the character back more recently alongside many other Spidey villains in the blockbuster Spider-Man: No Way Home. He has also had a stint in DC portraying the hero's mentor Vulko in Aquaman, one of DC's more recent success stories.
David Dastmalchian
He first appeared as one of Scott Lang's old criminal friends back in Ant-Man. Since then, he's taken on a slightly bigger role in The Suicide Squad with one of the more interesting powers seen on screen to date playing Polka-Dot Man. What some may not know is that Dastmalchian's first film role was in The Dark Knight, playing a twisted henchman of the Joker. He has also appeared in the DC television series Gotham and The Flash.
Michelle Pfeiffer
Back in the early '90s, Michelle Pfeiffer squeezed herself into what is probably the most iconic Catwoman outfit of all time for Tim Burton's Batman Returns. She returned to the superhero genre in MCU's Ant-Man and the Wasp playing Janet van Dyne, Hank Pim's wife that had been lost to the Quantum Realm for decades.
Tommy Lee Jones
Another member of the Tim Burton Batman cast was Tommy Lee Jones who played a rather different version of the Two-Face we came to know in Christopher Nolan's Batman trilogy. His next superhero outing would be a very different experience as he came to the MCU for the first Captain America film, Captain America: The First Avenger, playing the gruff Colonel Chester Phillips.
Chris Evans
Though it is common knowledge that Chris Evans has played two key superheroes within Marvel already, having first played the Human Torch in the Fantastic Four films and then, more notably, portraying the iconic Captain America in the MCU, many may not know that he did have a short-lived role in a DC film. Though not a superhero film, he played Captain Jake Jenson in the 2010 film The Losers, which was based on a DC Vertigo comic.
Ben Mendelsohn
Ben Mendelsohn's most recognizable role in the superhero genre will most likely be when he played the corrupt John Daggett in The Dark Knight Rises. This is likely due to the fact that we can actually see his face in comparison to his outing in the MCU, where he plays the head Skrull, Talos, in full prosthetics that completely disguise his identity.
Angela Bassett
Though almost anyone would be aware of Angela Bassett's phenomenal performance as Queen Ramonda in Black Panther and Black Panther: Wakanda Forever, it may be less common knowledge that she had a role in DC that has since been taken over by Viola Davis. In DC's Green Lantern Bassett portrayed Amanda Waller, the head of A.R.G.U.S.
Djimon Hounsou
Djimon Hounsou has crossed the line between Marvel and DC, playing characters in both universes. He played Korath the Pursuer in Guardians of the Galaxy, an ex-Starforce warrior sent by Ronan to find the Power Stone. He reprised the role in Captain Marvel. Within DC, he has appeared in both Aquaman and Shazam, playing a CGI-heavy Fisherman King in the former and a wizard in the latter.
Sean Gunn
Sean Gunn has followed his director brother across the MCU/DCU bridge, appearing as characters in both universes. Many will be aware that he plays Kraglin Obfonteri, one of the Ravagers and Yondu's successor in Guardians of the Galaxy, but the actor is also the motion reference actor for the character of Rocket Raccoon. He took his motion reference skills to DC to star as Weasel in The Suicide Squad, in which he also plays Calendar Man.
Michael Rooker
Similar to Sean Gunn, Michael Rooker is an actor that James Gunn loves to work with, appearing as Yondu in MCU's Guardians of the Galaxy films and also making a short-lived appearance as Savant in DC's The Suicide Squad. Both characters have sadly been killed off, so we are unsure if we will see him in either superhero franchise moving forward.
Randall Park
Randall Park won over fans as Agent Jimmy Woo within the MCU, making his first appearance in Ant-Man and the Wasp before reprising the role in WandaVision. The actor has also appeared in DC's Aquaman as Atlantis fanatic Dr. Stephen Shin, and is set to star in the upcoming sequel.
J.K. Simmons
J.K. Simmons' over-the-top performance as J. Jonah Jameson will go down in history. Simmons stars as the editor-in-chief of The Daily Bugle, a determined man with a fierce and comedic vendetta against Spider-Man, who, unbeknownst to him, is working right under his nose as Peter Parker. He plays a similarly clueless character in the DC universe, taking on the role of Detective Jim Gordon in Justice League.
Florence Kasumba
Casting directors must know that Florence Kasumba strikes the perfect casting for a warrior woman, having played the character type in both Marvel and DC. She is probably better known for her role as Ayo from the Black Panther films, but she also plays one of the Amazonians, Senator Acantha, in Patty Jenkin's Wonder Woman.
Laurence Fishburne
Laurence Fishburne has portrayed key side characters in both Marvel and DC. In Ant-Man and the Wasp, he played scientist Bill Foster, a former colleague of Hank Pym and protector of Ava Starr a.k.a Ghost. He has also appeared in the Superman franchise, first appearing in Man of Steel as Perry White, the editor-in-chief of the Daily Planet.
Chris Pine
Chris Pine played the major love interest of Wonder Woman in the DC universe as Steve Trevor, a soldier during WWI. He went on to voice one of the many Spider-Men in the Sony/Marvel film Spider-Man: Into the Spiderverse.
Jared Leto
Jared Leto has played a part in both the DC and Marvel universes, though many wish he hadn't. There was a lot of controversy surrounding his casting as the Joker, and more so regarding his unconventional on-set behavior. At the end of the day, he barely appeared in Suicide Squad, a film that — despite being a box-office success — was ultimately met with much derision. He then starred as the titular character in Morbius, a film that flopped so badly it became a point of ridicule across social media.
Honorable Mentions
Brian Tyree Henry: Marvel role – Phastos, Eternals. DC role – Carl, Joker
Danny Huston: Marvel role – William Stryker, X-Men Origins: Wolverine. DC role – Erich Ludendorff, Wonder Woman.
Nathan Fillion: Marvel role – Kyln (Monstrous Inmate), Guardians of the Galaxy. DC role – TDK, The Suicide Squad.
Ayelet Zurer: Marvel role – Vanessa Marianna, Daredevil. DC role – Lara Lor-Van, Man of Steel
Adewale Akinnuoye-Agbaje: Marvel role – Algrim/Kurse, Thor: The Dark World. DC role – Killer Croc, Suicide Squad.
Kobna Holdbrook-Smith: Marvel Role – Physical therapist, Doctor Strange. DC role – Detective Crispus Allen, Justice League.
Wunmi Mosaku: Marvel role – Hunter B-15, Loki. DC role – Kahina Ziri, Batman v Superman: Dawn of Justice.
Callan Mulvey: Marvel role – Jack Rollins, Captain America: The Winter Soldier. DC role – Anatoli Knyazev, Batman v Superman: Dawn of Justice.