The Witcher occupies a strange place in the current social zeitgeist.
The once-popular fantasy show has seen a sharp downturn in viewership, thanks to two primary factors. The recasting of lead character Geralt — ousting Henry Cavill in favor of Liam Hemsworth — and a clear decline in quality are both severely damaging the show's future prospects, but a confirmed season 4 means we'll certainly see more of The Witcher — eventually. 
A thoroughly unpopular season 3 finale is weighing heavy on the show's fans, however — and, we assume, the executives behind a string of unpopular decisions. It's sure to impact future seasons of the show, as Cavill exits on a series low, and hands the reins over to a new lead no one wants. Even a discussion of the Continent's most fascinating monsters isn't enough to make a conversation about The Witcher anything but depressing. 
Rumors of a delay in season 4 satisfy The Witcher fans
The next season of Netflix's The Witcher was confirmed before season 3 even dropped, leaving fans with no doubts about the future of the series. Season 4 will introduce Liam Hemsworth's take on Geralt of Rivia — a character formerly played by Henry Cavill — and the switch-up, paired with two major strikes, is sparking rumors of delays.
Rumors claim that season 4 faces major delays, for "unspecified" reasons. While many fans would love to think their disapproval, and the sharp downturn in viewership for season 3, is contributing to the delay, its more likely that the strikes are behind any issues. 
Season 3 of The Witcher breaks a series record — in the worst possible way
Despite its many deviations from the source material, The Witcher's first few seasons were hugely popular among fantasy fans. Sure, we weren't getting the honest adaptation many of us were hoping for, but the fight scenes were epic and damn can Henry Cavill capture Geralt. As time wears on, however — and particularly following news of Cavill's exit — the show has plummeted in popularity.
In response to news of Cavill's exit, many The Witcher fans vowed to boycott season 3. They seem to have lived up to this promise, if the season's painfully low viewership numbers are any indication. The season's final episodes are also the show's lowest-ranked ever, showcasing just how rankled fans really are. 
Maybe if The Witcher featured more monsters, it would be more popular
A huge draw behind The Witcher story is the act of, well… Witchering. Geralt's got a job to do after all, but he doesn't actually take down many monsters in Netflix's adaptation. The show recognizes the draw of his many contracts, and thus incorporates them here and there, but their numbers pale vastly in comparison to the video games. Still, a few intriguing beasties cropped up across the show's first three seasons, and a few dragons, wyverns, and Bruxa can only enhance future seasons of the series.
Speaking of dragons, who's behind The Dragon Prince's Terry?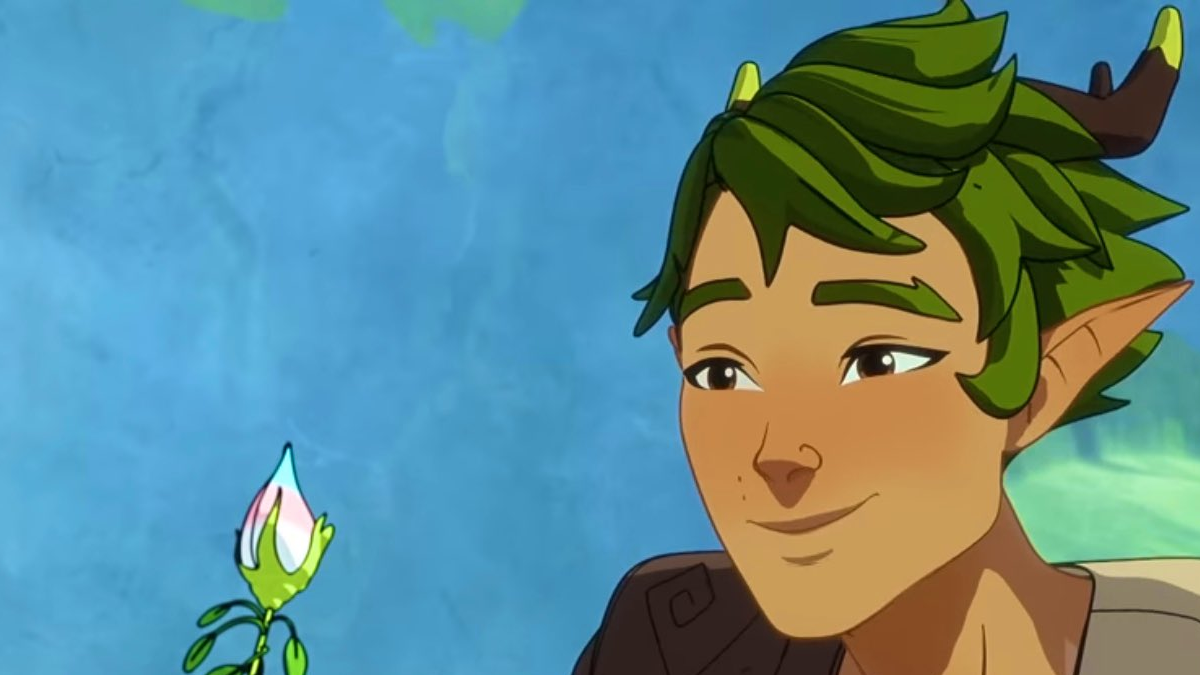 Season 4 of The Dragon Prince tossed a delightful new character into the mix, and Terry quickly became a crowd favorite. His cheery optimism and petrichor-scented flatulence is a strange but entertaining addition to the show, and his voice actor absolutely nails every moment of Terry oddness. The man behind Claudia's peculiar beau is fresh to the movie (or TV) making scene, but his clear talent in The Dragon Prince is all but guaranteed to earn him plenty more work in the future. 
There's plenty more where that came from
With The Witcher's third season concluded and no other fantasy titans currently filling its position, we've got a bit of a dry period ahead of us. There are plenty of great options to fulfill your greatest fantasy desires, and I'd bet even the most passionate book fan has yet to read one or two. Treat it like a checklist to fill your fantasy-less weeks — at least until Wheel of Time arrives in September.