Latest Marvel News: 'Daredevil: Born Again' all but confirms our worst fears as the MCU hides the one villain bigger than Kang in plain sight
There are so many reasons to be excited for Daredevil: Born Again, but sadly it may not deliver on everything loyal fans of the Hornhead want to see from the Disney Plus revival of the Netflix series, as the latest bit of casting may prove. Elsewhere, Kang might be stealing the spotlight right now, but there's another Marvel villain on a whole other level from him who's also making themselves known next month. Let's get cracking…
Daredevil: Born Again adds an exciting new cast member, but it may only spell doom for the fandom's greatest wish
This is one of those "glass half-full/half-empty" situations. On the one hand, Daredevil: Born Again has just added Tony Award-winning actress Nikki M. James to its cast. Great news, right? Well, you'd think so, but the role everyone expects her to be playing would effectively confirm every DD fan's greatest fear: that Charlie Cox's OG co-stars Elden Hensen and Deborah Ann Woll won't be back as Foggy Nelson and Karen Page. We're getting real close to the filming start date and they still have yet to be announced, or even solidly rumored, as returning. At this point, it's possible they'll cameo or have smaller roles in Born Again, but fans should maybe start preparing themselves for the end of Nelson, Murdock & Page as the series' cornerstone.
The character who might just be the secret big bad of Avengers: Secret War is coming to screens just days before Quantumania
Kang is coming to crack open the MCU's multiverse once Ant-Man and the Wasp: Quantumania enters theaters on Feb. 17, but it just so happens that the possible real big bad of the franchise's Multiverse Saga is making their way to screens mere days before the release of Ant-Man 3 in another Marvel project — albeit it one that's receiving a fraction of the hype. Don't be overlooking Disney animated series Moon Girl and Devil Dinosaur as it's been confirmed to feature none other Laurence Fishburne as The Beyonder, a character likely to show up in Secret Wars. Could Marvel be seeding his eventual emergence in live-action in this show, which already has a bunch of other MCU connections? Watch and find out.
Marvel fans know exactly which villain they want the X-Men to face first in the MCU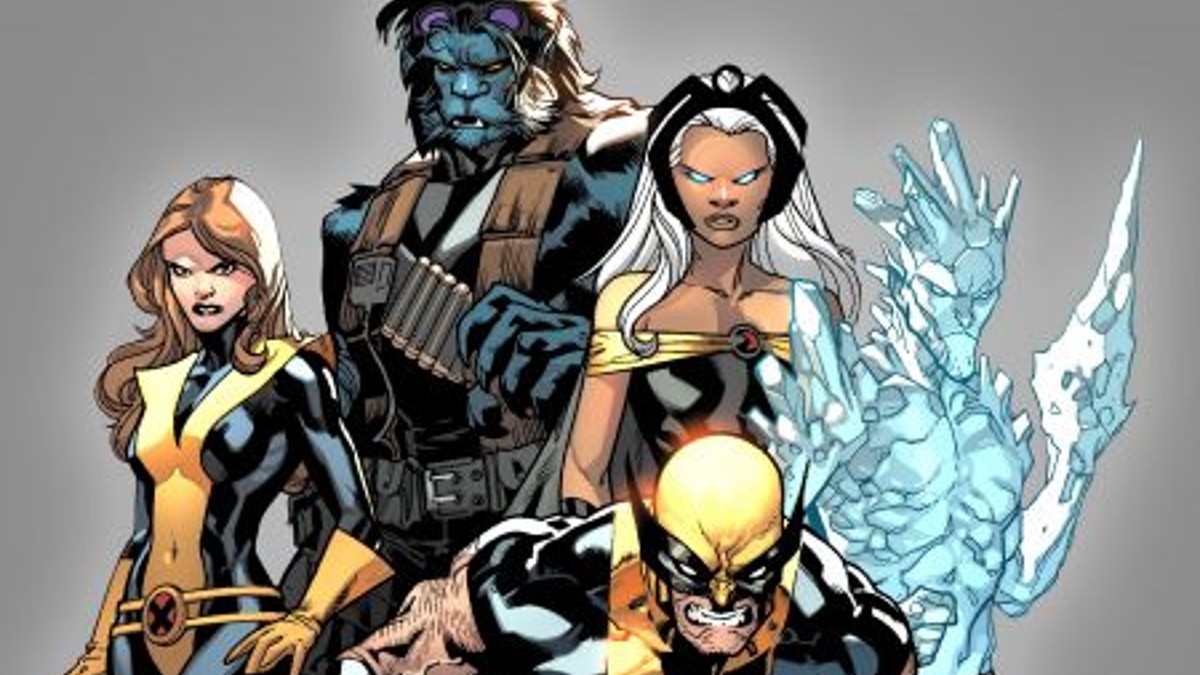 Just like fans want to see someone, anyone other than Doctor Doom be the villain of the Fantastic Four reboot, X-Men lovers are praying that Marvel doesn't make Magneto or Dark Phoenix the antagonist of the first mutant-flavored movie in the MCU. The X-fandom has been weighing in with which characters they do want to see face the team, then, with popular suggestions including Arcade and Onslaught, although an unsurprising choice rose up to be win the trophy: Mr. Sinister, the big bad Fox was setting up to appear before the Disney buyout curtailed their plans. Jon Hamm was even cast in the role and everything. Kevin Feige, you know what you need to do.
Throw yourselves back here on Thursday, True Believers, for your next helping of the latest Marvel news around.