Dating back to the 12th century, scrolls comparable to modern-age manga have been found in the land known as what is today modern Japan. The ancient scrolls included sequential storytelling similar to the Japanese comics published in the 21st Century, which are now shared through the internet and in a physical format. One of the ever-expanding genres in the world of what is now known as manga, is BL.
BL is, at the very etymology root of the word, the genre that includes boys' love, or romance between two male characters. This genre saw its primordial stories in the 1970s through "Yaoi," a subgenre of shojo manga created in the context of doujinshis- or, self-published works. Since then, the term "yaoi" became outdated, bringing BL as the main term used for any romance between two males in entertainment media. The BL industry became even more sought-after in the last few years proving to be a force to be reckoned with in the world of modern manga. For that reason, here are some of the best BL manga to get you kick-started in the vast world of Boys' Love.
10. Seven Days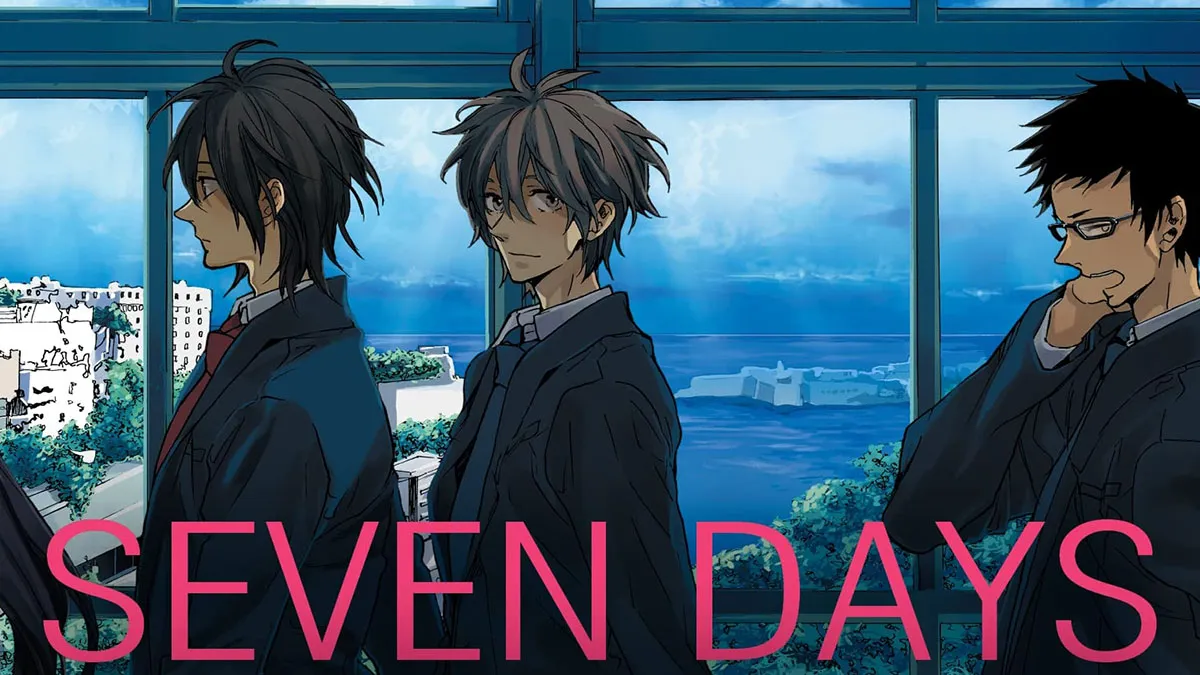 Seven Days is a sweet coming-of-age story written by Venio Tachibana and Rihito Takarai. This BL manga is a great stepping stone into the genre for its exciting and engaging plot, as well as an excellent art style that immediately catches the eye of the reader. The plot follows the story of Touji Seryou, a popular boy at school who will date anyone who asks him- for seven days. One day, Yuzuru Shino, another student at the same school, decides to ask Seryou out, and for seven days, he tries to win over this student with a one-week expiration date. This unique plot in a simple setting is a great starter for anyone trying to become acquainted with BL tropes and its most popular sub-genre: school life. The manga is currently available in English at Ebook Renta.
9. Black or White
Black or White is an ongoing manga series written by Sachimo in 2017. This story pursues a story with much more mature themes. Introducing the world of Japanese entertainment, Black or White is a story about two actors who have been lovers since they were university students. The duo started acting in Japan's harsh and demanding entertainment industry, taking completely divergent roles in their craft. Showing that not everything is black or white, these characters show their depth as actors and as lovers, showing a detailed representation of the harsh reality in Japan for queer couples, in spite of the mutual respect and care present in their relationship. This manga is available on SuBLime.
8. Megumi And Tsugumi
Megumi and Tsugumi is the perfect introduction for the omegaverse sub-genre in BL manga. The complex and alternating universe of "Omegaverse" entails the existence of the sub-genders alpha, omega, and beta. These sub-genders, in most Omegaverses, imply that regardless of someone's gender, they can reproduce as long as they are omegas impregnated by an alpha- even males. However outlandish this sub-genre may be, it is an extremely popular trope in BL, requiring some adjusting for new readers. Megumi and Tsugumi show the omegaverse trope through two male high school characters who absolutely despise each other, until Megumi, an alpha, realizes that the school's delinquent is a rather unique omega. This different take on the roles usually found in omegas and alphas creates an engaging and extremely fun story for everyone wanting to know more about the world of Omegaverse in BLs.
7. Twittering Birds Never Fly
Twittering Birds Never Fly has been on everyone's favorite manga list since its release in 2011. This BL manga is written by Yoneda Kou, and it is currently still ongoing at seven volumes out. This story shows the typical Japanese businessman lifestyle, introducing Yashiro, the young president of a large enterprise who is looked up to by his peers and employers as a hardworking and professional leader. The image shared by his employers, however, completely shatters when Yashiro is in his personal space, where he enjoys sadomasochism. Upon meeting his new bodyguard, something entrails the CEO about Chikara, and eventually, the two men engage in a relationship together. This manga is known for its outstanding art and splendid world build, and it is currently available on Juné.
6. Pink Heart Jam
The manga Pink Heart Jam became an overnight success since its release in 2020. As one of the most anticipated manga releases, Pink Heart Jam immediately took over the hearts of BL fans all over the world with its absolutely stunning and modern art style, with magnetic art that gives the feeling of movement. The story follows the school-life beloved trope, pursuing the story of Haiga, a country-born boy who moves to the bustling capital for university. While experimenting with his sexuality, Haiga questions his attraction towards the same sex, and after a dare from his upperclassmen, the student heads to a spa in the Red Light District where he ran into his senior, Kanae, and took it as the perfect opportunity to find the answers to all of his questions. This incredible manga is available in English on Futekiya.
5. Caste Heaven
Caste Heaven is not a manga for the faint of heart – even with its outstanding storytelling. In a story where hierarchy reigns at an unorthodox high school, Caste Heaven includes the story of high school students who are forced to play a cutthroat card game to determine their social ranks – from the King to the Joker, otherwise known as Targets. This hierarchy determines who out rules the rest, consisting of three tiers, each more powerful that the rest. In this story, the audience meets Azusa, the school king-turn-target, and Karino, his "friend" who betrays the previous King. This complex story deals with themes like betrayal, sexual assault, and social criticism, becoming a deep and heavy story with plenty of dissecting to be made rooted in its complexity. This completed story has been published since 2014 and it has currently all eight English volumes out on SuBLime.
4. Therapy Game
Therapy Game is all about fast romance, growth, and redemption. This story, albeit short-ended at 2 volumes, has remained a fan-favorite since its release. The way to bring a good story into the world of BL is halfway done through the art, and Meguru Hinohara, the writer and illustrator, quickly became a staple in the world of Boys' Love through the art style alone. Other than the magnificent art, the plot itself is absolutely engaging in its intricacies. Therapy Game is about Shizuma's overcoming of heartbreak through a one-night stand with a stranger called Minato. Despite his attempts at forgetting the other man, Minato refuses to be forgotten, ensuring he pursues after Shizuma and helps him mend a broken heart. This iconic BL manga is available on SuBLime.
3. Blue Sky Complex
Blue Sky Complex is a must-read for anyone wanting to get the ropes around the BL universe. This story, albeit its simple and yet captivating art style, won over the hearts of BL fans through its interesting characters and the popular 'opposites attract' trope. This story finds Narasaki, a goody-two-shoes student looking for a quiet place to study. Coincidentally, Narasaki finds himself being roped into helping at the library reception, discovering the perfect opportunity for some quiet time with his books, but of course, nothing is as it seems. There is another student already working at the library and it is none other than Terashima, the school's troublemaker. Much to his surprise, the duo enter an unspoken agreement where they spend their days together, yet in silence, growing accustomed to each other's presence. This story may seem plain at first glance, but these amazing characters are certain to captivate anyone looking for an easy read. Blue Sky Complex is available on Futekiya.
2. Ten Count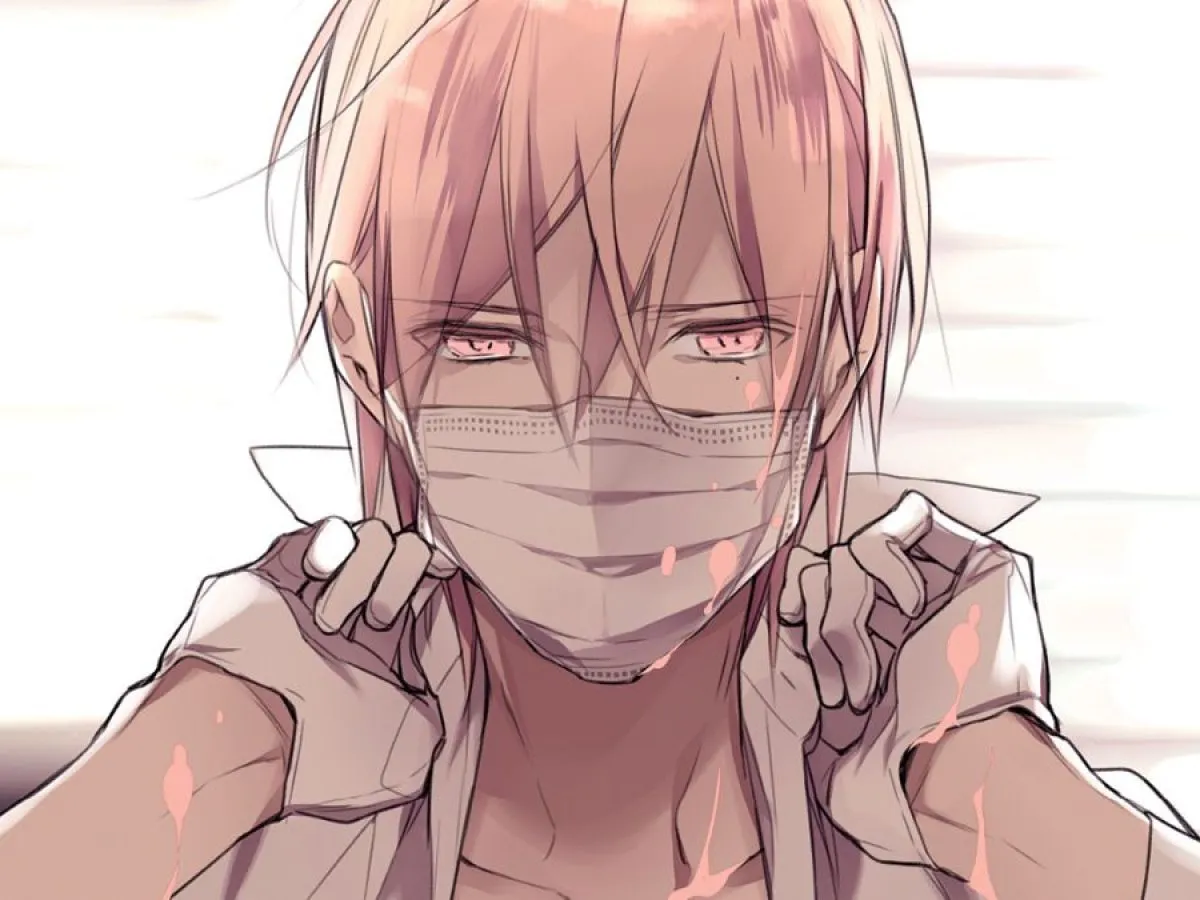 Ten Count is a completed and one-of-a-kind BL manga that completely revolutionized the genre since its release in 2013. With a story revolving around the obsessive-compulsive disorder, Ten Count introduces the story of a corporate secretary, Shirotani, who suffers from OCD and mysophobia. While trying to get his mental condition under control and diminish his social anxiety, Shirotani meets a therapist called Kurose who offers to take him through a ten-step program to cure him of his compulsion. As time goes by, the duo gets to know each other as their attraction grows. Ten Count not only includes in-depth storytelling, but it also brings light into mental illness in a genre that doesn't often mention the vulnerabilities of the brain. This beautiful story with gorgeous art is available on SuBLime.
1. Birds of Shangri La
Birds of Shangri-La is quite the deserving manga for first place. In a well-rounded and convoluted world, Birds of Shangri-La retells the story of a male brothel called Shangri-La, where prostitutes are essentially treated like gods. In this paradise of sensuality, sex workers are put first, with their needs entirely met, where the clients are the ones seeking this hidden island for the "little birds." Phi, one of the brothel's most sought-after sex workers, is placed in charge of initiating Apollo into his role of "teaser", also known as the people who get the "birds" ready for their clients. Apollo and Phi, in spite of the strict rules, end up getting closer than initially thought, coming off as a surprise due to Apollo's heterosexuality and tragic past. Birds of Shangri-la was written by one of the largest BL writers, Ranmaru Zariya, proving to be the perfect writer for unique and outstanding stories with brilliant art to match. This story is currently ongoing on SuBLime, with two volumes out.