Since the dramatic beginnings of the SAG-AFTRA strike began, the guidelines for actors have been clear. Actors joined the WGA in striking against labor conditions during the highly publicized London premiere of Christopher Nolan's biopic, Oppenheimer. The main cast was already transparent about their stance on the issue, so when the strike officially went forward, Cillian Murphy, Emily Blunt, Florence Pugh, and the rest of the SAG actors left the premiere. Nolan voiced his support of the decision as he stayed for publicity.
With the strike in effect, labor rules restrict actors from not only working but also doing publicity for any projects to be released during negotiations. There will always be dissenters who have differing opinions on the strike, such as anti-strike sentiments made by Arrow's Stephen Amell, but for the most part, the union supports this solidarity. But the upcoming Venice Film Festival is proceeding as usual, despite these events. And there will still be some familiar faces promoting their hard work in the movies premiering.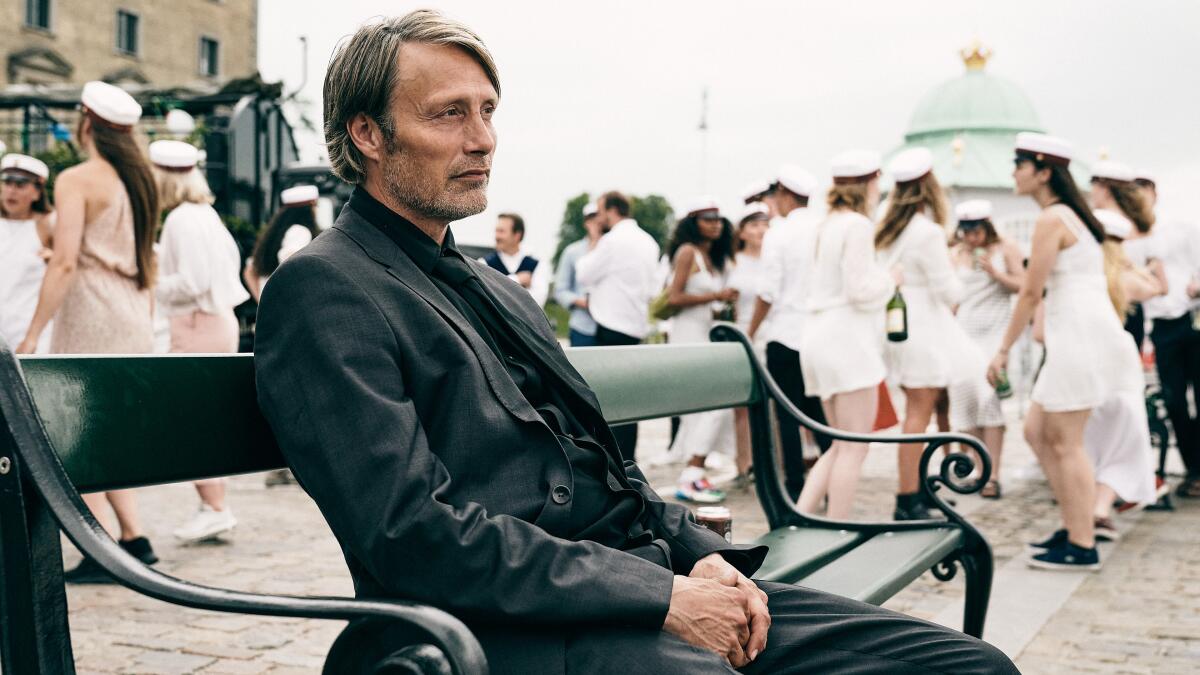 Jessica Chastain and Mads Mikkelsen are just some actors appearing at the Venice Film Festival to promote their films. The performers are not acting in opposition to union rules, but have been given special dispensation to attend the event. Many independent projects have been allowed to keep filming because the production does not fall under the umbrella of AMPTP. Chastain's film, Memory, is set to be released this September and is directed by Mexican filmmaker, Michel Franco. The Eyes of Tammy Faye actor is known for picking her films carefully, so there is no surprise that she went with an independent project for her Oscar-nominated follow-up.
Additionally, Mikkelsen is Danish and often lends his talent to non-English speaking roles. His 2020 film Another Round hails from his home country and features a group of teachers testing the boundaries of sobriety. For the festival, Mikkelsen will be promoting The Promised Land, a biographical film about Ludvig Kahlen. According to Variety, Adam Driver will also be in attendance for his highly anticipated film, Ferrari. Directed by legendary Heat director, Michael Mann, Driver will portray the famous car racer. Independent directors stack the festival further, with the appearance of Luc Besson and Sofia Coppola. The Leon: The Professional director is promoting his new film DogMan, starring Caleb Landry Jones. Coppola is behind the Priscilla Presley biopic and will be joined by stars Jacob Elordi and Cailee Spaeny as well as an appearance from Priscilla herself.
It should be noted that many of these production companies received waivers specifically because indie projects are not being produced by any of the studios under the AMPTP. Even niche companies such as A24, responsible for some of the more innovative new films coming out, can afford to treat their artists respectfully. AMPTP, on the other hand, continues to drag its heels and has even hired a PR crisis management team to assist in the ongoing negotiations. What started as an initial dispute that could have been resolved through communication still appears to have no end in sight.