Latest Horror News: Jigsaw takes a brave shot at Ghostface on Twitter as the genre quickly praises a knockout TV opener
Happy Friday, fear fans! What a week it's been, and the wheels don't appear as if they're going to slow down as an overabundance of genre flicks are released in the upcoming months. That's right, the spooktacular catalog is already chock-full of spine-tingling gems — many of which will be examined and explored in today's daily horror roundup right here at We Got This Covered. And if you thought prior roundups were insane, then today's is surely going to knock your socks off. Over the last 24 hours, two major horror villains found themselves firing shots at each other while horrorhounds offered praise for an incredible TV opener.
So, before you indulge in an assortment of horror goodies over the weekend, join us as we carefully dissect the latest news in spookyland.
The Last of Us presented one of the hottest openers in television history
Ask the majority of Redditors on the r/horror platform right now what the hottest television series opener is, and you're guaranteed to discover that most of them will point in the direction of HBO's The Last of Us series. Fresh on the heels of its premiere episode, the critically acclaimed series has seen an influx in support from horror fans — despite the show not even being technically regarded as a horror series. Nevertheless, the show's opener provided so much plot depth and a horror-esque vibe, that folks cannot help but utterly praise the entire ordeal. As of now, it's too soon to tell if HBO has found its best series of all time, but the Pedro Pascal vehicle is definitely here to try.
Jigsaw vs. Ghostface is the horror confrontation that we desperately need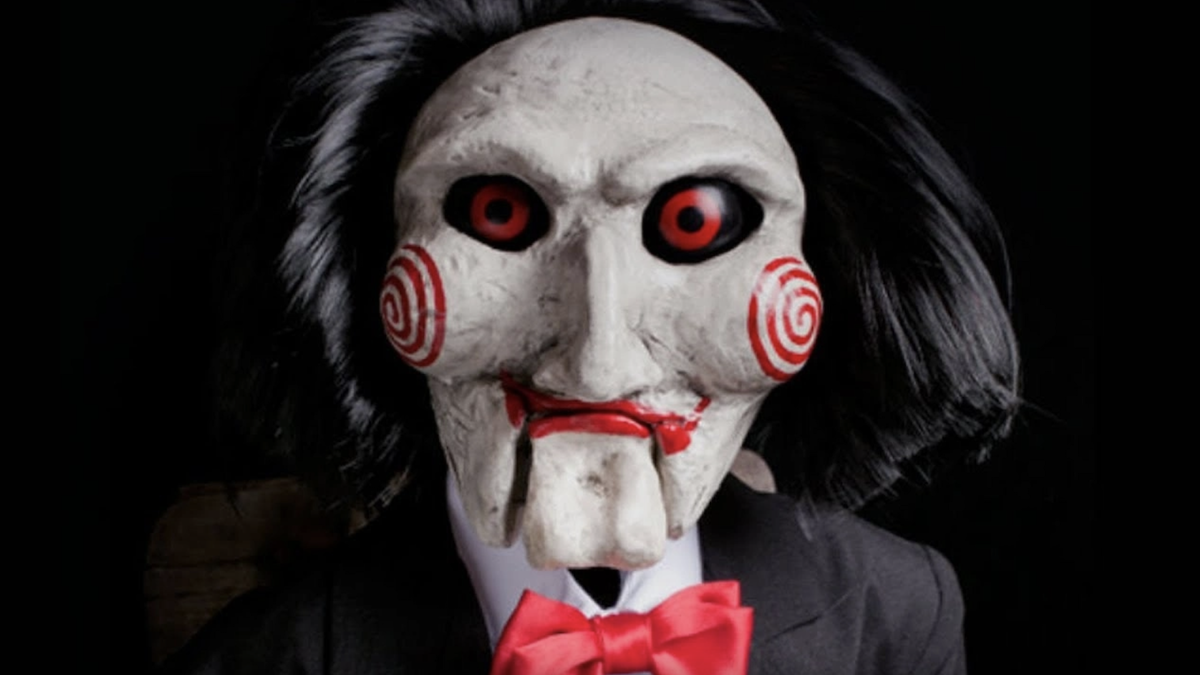 If Freddy Krueger and Jason Voorhees can engage in a bone-rattling battle, then Ghostface vs. Jigsaw should be an obvious contender. In reality, the blood could boil down to an intense brawl between the two — especially after Jigsaw recently took a vicious shot at Ghostface on Twitter. In the tweet via Saw, the horror icon insisted that Scream is nothing but a stale franchise that puts everyone to sleep. Of course, Ghostface wasn't going to take that lying down, with the villain firing back that Jigsaw wouldn't be asleep if the Saw movies were actually better. Ouch. Now those are definitely fighting words.
Catherine Corcoran, much like the rest of us, is absolutely excited for Terrifier 3
Our WGTC interview with Terrifier star Catherine Corcoran boasted an array of positives, but one of the best positives was the Philadelphia native expressing excitement for Damien Leone's third entry in the ever-popular horror series. Unfortunately for horror fans, Corcoran couldn't confirm any major details about Terrifier 3, but she did encourage Leone's next chapter and insisted that she's proud of anything he accomplishes. The remarks are undoubtedly heartwarming, especially when you consider that the duo teamed up beautifully on the first film. Still, it would be an absolute pleasure to witness Corcoran's Dawn make another appearance, but fans will just have to sit back and wait patiently to see how it all unfolds.
Catch you back here on Monday, and whether you're Team Scream or Team Saw, there will be another horror roundup for you.