The 7 directors who could replace Taika Waititi on 'Thor 5'
It's safe to say that audiences weren't too fond of Thor's latest outing with some dramatic fans going as far as comparing it to a war crime. The Taika Waititi film clocks in at a two hour-run time, and most of that is spent on a plethora of over-the-top jokes that ruined some of the more emotional scenes. Thor: Love and Thunder currently sits at 63 percent on Rotten Tomatoes. While that isn't awful, but, for context, Thor: The Dark World (considered the worst Thunder God film until recently) has a 66 percent rating on the same site. The only Marvel movie to have scored worse so far is The Eternals.
After the underwhelming critical reception for his films, it seems Waititi is not overly eager on coming back for a fifth installment. To be fair, the director/actor isn't short of work at the moment. He has an upcoming as-yet-untitled Star Wars film as well as his new series, Reservation Dogs. He has acting roles as well, so there's a lot to keep him from coming back to direct another Thor film. 
Although we don't know if Thor will be returning for a fifth outing, Chris Hemsworth has said that he'd like to see a drastically different tone if he were to return as Thor for his fifth solo movie. With that in mind, here are seven directors who could step in to helm the next movie to fill Waititi's shoes.
Kenneth Branagh
The first Thor movie doesn't always get the love it deserves. When the Marvel movies were still finding their feet, Kenneth Branagh's take on the character gave us a memorable story that set up many of the tropes we see in modern Marvel movies. Most notably, it established the MCU's recurring fish-out-of-water storyline that we've seen in hits such as Captain Marvel. Branagh is a great choice as director for the next Thor film as he's done it before. That's not to mention the tone of the first film is something that's so different compared to what fans have become accustomed—and frankly a little sick of seeing—from Marvel movies now.
Branagh has most notably worked in theater and adapted stage plays for the big screen. This is present in the first Thor film, as he added a theatrical nature to the character and story, which worked well. Bringing that back now could be the breath of fresh air the MCU needs.
If we do get another Thor movie, it could well be the last solo of the franchise. Hemsworth has been playing the character for 12 years, so it would make sense to have the man who first brought the Thunder God to live action come back to direct Thor's final film.
Daniel Kwan and Daniel Scheinert
The Daniels have knocked it out of the park recently with Everything Everywhere All at Once. The movie strikes a perfect balance between lighthearted comedy and emotional scenes that can bring grown men to tears, something that was definitely needed in the last Thor film.
The duo have a unique style that makes them stand out as some of the most interesting up-and-coming directors to watch. They have just signed a five-year exclusive contract with Universal Pictures, so that may make things difficult for them to step in for Thor 5. With no announcement from Marvel, it could be a few years before we hear anything about the next God of Thunder film anyway.
The Russo Brothers
Anthony and Joe Russo have been pillars of the MCU for the last few phases. They started out with the wildly successful and thrilling Captain America: The Winter Soldier but have since gone on to direct the last two Avengers installments. The pair are a great choice as they know Marvel well. They worked for the studio for almost a decade, and we didn't see a bad film from them. 
On top of this, they've already had experience with directing Hemsworth as Thor in both Avengers: Infinity War and Endgame. Arguably their take on the character was better than Waititi's as they kept the humor of Ragnarök but were also able to show Thor at an emotionally low point. However, his character was turned into a bit of a joke in Endgame, so there's that.
The Russos have also worked with Hemsworth outside of the MCU. Extraction was a massive success on Netflix, and the brothers are working on a sequel with the star set to return. The Russo Brothers' massive-scale, well-directed action sequences could be a bold new direction for the God of Thunder.
Jon Favreau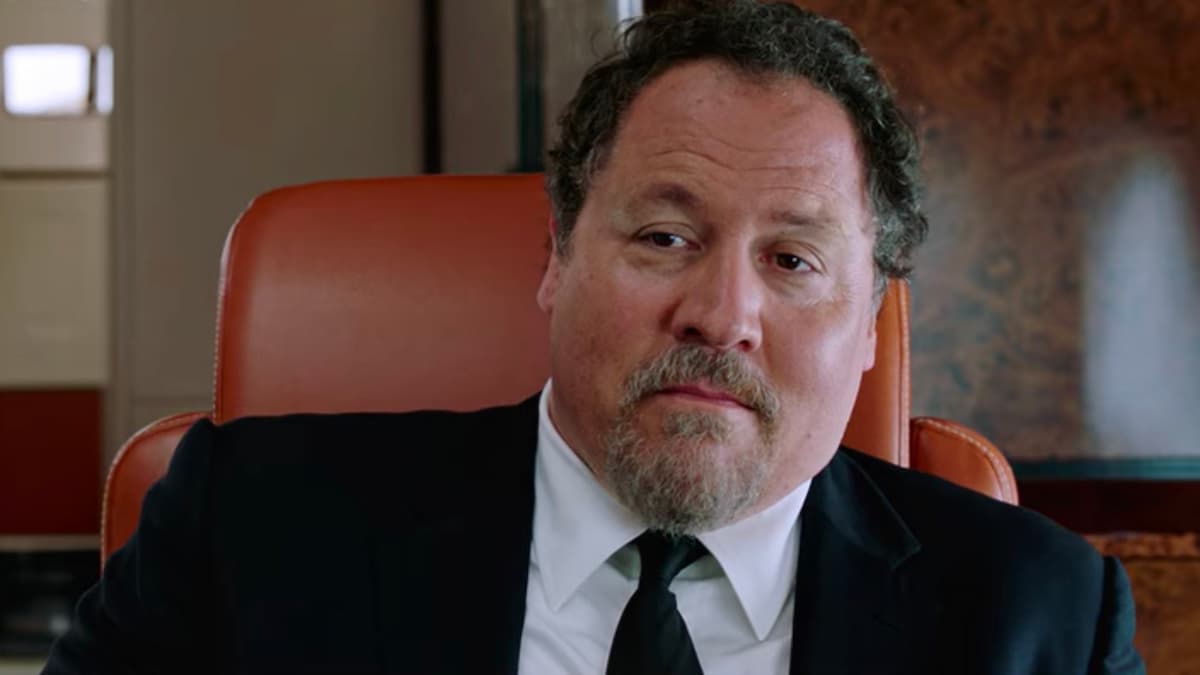 Another Marvel linchpin, Favreau has been in the mix since day one. He's well known for directing the first Iron Man film and kickstarting the whole Marvel Cinematic Universe. Favreau is no stranger to the superhero genre, but he hasn't directed a Marvel movie since Iron Man 2. Instead, he has been directing several live-action Disney remakes, including the Lion King and The Jungle Book.
Now might be the perfect time for him to come back to directing superhero films. He's got the experience and knowledge, and he's made a name for himself in Hollywood as a big-budget moviemaker. The only film on his current to-do list is The Jungle Book 2, so the timing could work out for him to take the reins from Waititi.
James Wan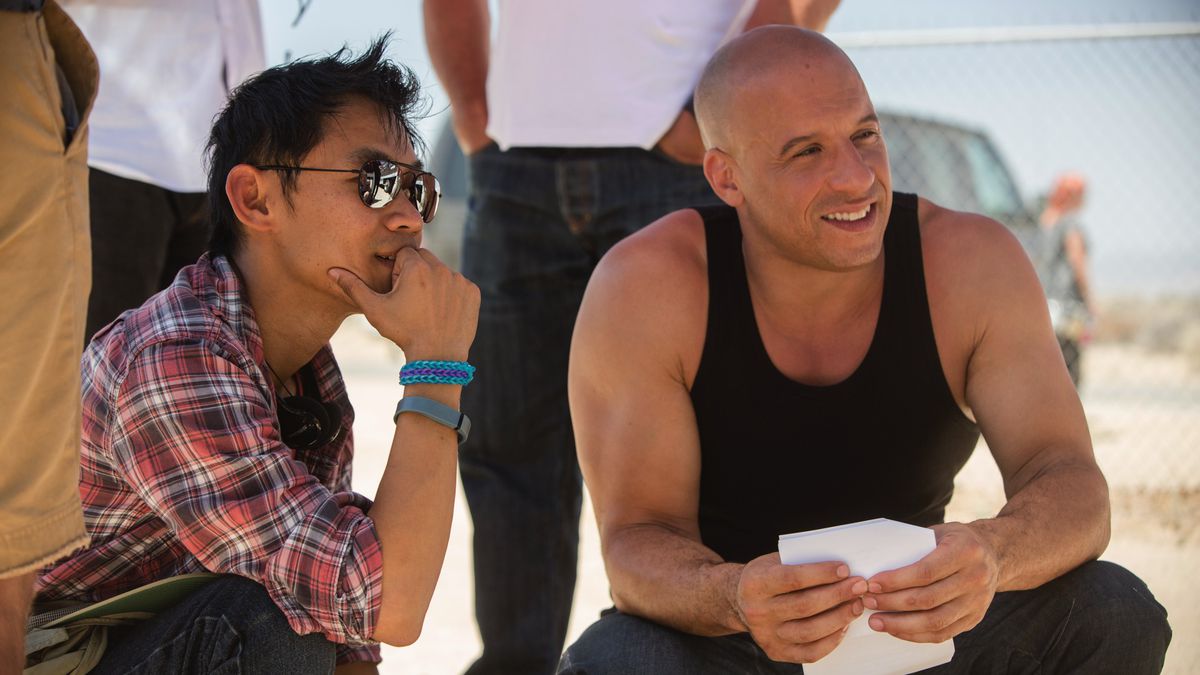 James Wan is best known for his horror movie titles such as Saw and The Conjuring, so he may sound like an odd pick for this list. However, Hemsworth did say he wanted a drastically different tone, so who knows? The director has a number of successful films under his belt, and he's one of the few mainstream directors that have had success as a horror director.
Wan already dove into the superhero scene with Aquaman to critical and commercial success back in 2018. He does have Aquaman and the Lost Kingdom on his roster for the future, but with the state the DCU is in currently, we don't know if he'll return afterwards. Perhaps now would be the perfect time to jump ship from DC and direct something for Marvel, and what better film than Thor 5? After all, Aquaman and Thor have their similarities within their cinematic universes since both are rulers with surfer dude attitudes. 
Wan could bring something to the character we haven't seen before. We know he's capable of creating dark and haunting movies, and this could make his version of Thor stand out against Taika's. Wan could make another hero flick while dipping back to his roots as a horror director. Of course, it wouldn't be too horrific; we're not expecting to see Thor chop his own leg off. After all, this is still Disney. On top of that he's more accustomed than Taika to the kind of big-budget Hollywood movies that many expect from Marvel.
Greta Gerwig
Maybe she's a bit of a wildcard for a Thor flick, but Greta Gerwig could be a bold choice. She is certainly showing that she has sway as a mainstream director. Fans are highly anticipating her adaptation of Barbie, and the film looks lighthearted, bright, and funny in all the ways Thor: Love and Thunder wishes it could be. Could Gerwig give us a fresh take on a franchise that fans have grown tired of?
It remains to be seen, but her directorial flare could be a perfect fit for the Asgardian, keeping Waititi's style while improving on it in other ways. She's proven herself as a director and a comedic one at that, but a new Thor film could be the chance for Greta to try something a little different for herself and inject new life into Thor.
Jeff Fowler
Best known for Sonic the Hedgehog and its sequel, Jeff Fowler has shown that he's capable of doing something very few directors have been able to do: Make an excellent video-game-to-movie adaptation. Fowler is another director who's shown he can make a lighthearted action-comedy movie in keeping with the more recent Thor adventures while still having his own distinct style. The first Sonic film has a similar fish-out-of-water storyline to the first Thor film, so maybe it's a match made in Valhalla.
Will there even be a Thor 5?
Hemsworth has expressed interest in a fifth installment, and it's been confirmed that Thor will be appearing in other Marvel movies, so we know that the character is sticking around for the immediate future. Still, after the abysmal reviews for Thor: Love and Thunder, Marvel may consider bringing the God of Thunder's story to a close.
As one of the only members of the original Avengers still going in the MCU, it would be nice to give Thor another great solo movie in what could possibly be his last appearance. Waititi has revealed that he pitched an idea for a fifth film, so he may still return to Marvel. In fairness, he did a great job bringing Thor back into relevance with Ragnarök, but it would be nice to see how the character is portrayed in the hands of a different director with a new style altogether.