The 12 most-anticipated LGBTQ+ releases of 2023
New year, new (queer) content. Even though 2022 was a year with many hit LBGTQ+ TV shows, viewers just can't get enough; it's easy to see why, when one reflects on how representation is still lacking in most forms of media, and good LGBTQ+ series often get axed by networks before we see their stories through. But what's past is past, and with 2023 already here, it's time to put grievances aside and focus on the positives.
This year, there's a plethora of content for LGBTQ+ audiences to look forward to, as popular TV shows are getting ready for their well-deserved comebacks. Hence, in this article we present some of the most anticipated releases of the year, most of which have already been announced for 2023, while a few still await official confirmation, but we included them due to the high likelihood that they will make their way onto our screens sometime this year.
Our Flag Means Death — season two
The pirate rom-com that delighted viewers in 2022 is back for more. Stede Bonnet (Rhys Darby) and his ragtag crew will be setting sail again after the disastrous happenings of the season one finale. Now truly free from family obligations, the Gentleman Pirate will have to win back the heart of the most notorious pirate in history, Blackbeard (Taika Waititi), and hopefully rescue his lost crew members along the way.
Currently, the new season is in post-production, with filming having wrapped up in December. Unfortunately, it's too soon for an exact release date, but HBO has confirmed that Our Flag Means Death will be returning sometime in 2023 for more hilarious hijinks.
Heartstopper — season two
Following the immense success of season one, Heartstopper is returning with hopefully more wholesome content. Based on the graphic novels by Alice Oseman, this story follows a cast of mainly LGBTQ+ teens as they explore new and old romances, friendships, and their own identities. The relationship between Charlie Spring (Joe Locke) and Nick Nelson (Kit Conner) takes center stage in the series, however, and it shall continue in the upcoming seasons.
While Netflix has not yet revealed an exact release date for season two, filming came to a conclusion in early December, and the show is now in post-production. Additionally, the Heartstopper cast has promised an especially joyful 2023, confirming that the series is coming back this year.
Harley Quinn — Valentine's Day special and season four
Harley Quinn is one of DC's most well-liked antagonists, so it's no surprise that his self-titled animated TV series is a hit. The HBO Max original follows Quinn's journey as she tries to establish herself as a successful evil-doer following her breakup with Mister J. Along the way, she falls in love with and starts a relationship with Poison Ivy, while developing some unexpected friendships.
While an official release date has not yet been announced, HBO Max has confirmed that Harley Quinn's fourth season is planned for 2023. In it, viewers will likely see more of Quinn battling evil alongside the Bat Family as well as warring with her own identity. Before that, though, the "Very Problematic Valentine's Day Special" is scheduled to air in February, which will surely be a treat for Harlivy enthusiasts.
RuPaul's Drag Race All Stars — season eight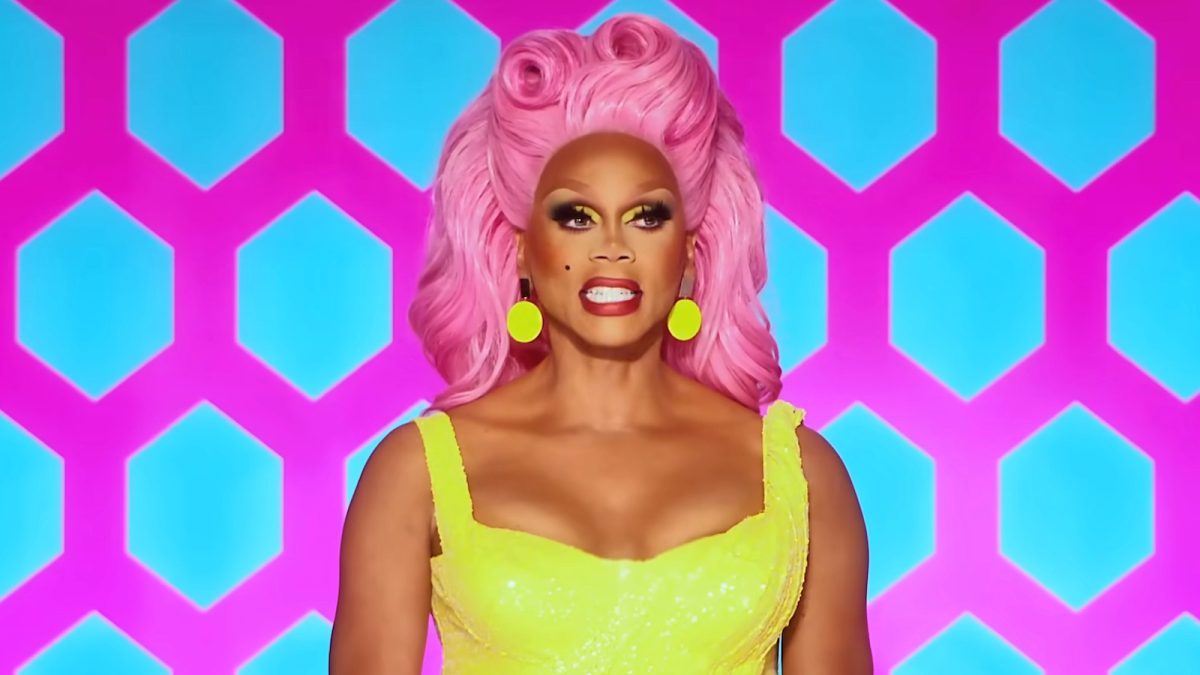 RuPaul's Drag Race is undoubtedly the most well-liked reality TV show among the LGBTQ+ community. There's competition, there's performance, and there's drama — what's not to love? All Stars, however, spins the original format a bit by casting drag queens already known to the public from previous seasons of the show, and it's a hit. Luckily, fans of the series won't have to wait much longer for season eight, as RuPaul's Drag Race All Stars will be returning to Paramount Plus sometime in 2023.
Queer Eye — season seven
Keeping the reality TV ball rolling, if you're into makeovers and fancy a good cry, Queer Eye is the show for you. Based on the 2003 reality show, Queer Eye for the Straight Guy, this spin-off features Tan France, Bobby Berk, Karamo Brown, Antoni Porowski, and Jonathan Van Ness as the Fab Five, transforming peoples' lives one episode at a time. Unlike its predecessor, Queer Eye doesn't focus on helping only straight men, opening the door to all kinds of people.
Season six premiered on the very last day of 2021, and filming for season seven began in June 2022 in New Orleans. Unfortunately, so far there has been no word from Netlfix regarding the new season's release date, but taking into account previous releases as well as filming and post-production time, it's very likely that new makeovers will hit our screens sometime in 2023.
Good Trouble — season five
Being a spin-off of The Fosters, Good Trouble primarily focuses on adoptive sisters Mariana (Cierra Ramirez) and Callie Addams-Foster (Maia Mitchell) as they leave the nest to find their own paths. From the get-go, though, the show features an array of LGBTQ+ characters, delving into the complicated lives of the residents in a communal living building known as The Coterie.
In the latest season, Ramirez sadly left the show, but her season five comeback has already been announced. The upcoming season will finally provide answers to the major cliffhanger season four ended with, and fans can expect the premiere on March 16.
Young Royals — season three
When you're the crown prince of Sweden, there are certain responsibilities and rules you must adhere to. Being queer, however, is one of those things that does not pass the royal vibe check, which puts Wilhelm (Edvin Ryding) in quite a predicament. As he falls in love with his classmate, Simon (Omar Rudberg), the protagonist has to navigate the pressure of a secret relationship with the royal family's future at stake.
In December, Young Royals was renewed for a third and final season, but there's still no word on when it will be released. Nonetheless, it's likely that it'll air sometime in 2023.
Never Have I Ever — season four
Never Have I Ever focuses on the life of Devi Vishwakumar (Maitreyi Ramakrishnan), an Indian-American teenage girl. While the South Asian representation the series provides is already a step in the right direction, Never Have I Ever also explores sexuality, especially with the character of Fabiola Torres (Lee Rodriguez), who struggles with coming out and navigating romance.
Never Have I Ever's fourth season will also be its last, and while an exact release date has not yet been announced, Netflix has confirmed that the show is coming back in 2023. With filming having wrapped up in August 2022, it surely won't be long before fans see the series' conclusion.
Shadow and Bone — season two
Shadow and Bone follows Alina Starkov (Jessie Mei Li), an orphaned cartographer with the power to summon and control light. She soon becomes known as the Sun Summoner, believed to be the only one capable of destroying the Shadow Fold that has plagued the citizens of Ravka for 400 years. The TV show is an adaptation of Leigh Bardugo's Grishaverse novels, which feature some dearly beloved LGBTQ+ characters like Jesper Fahey (Kit Young), Wylan Van Eck (Jack Wolfe), and Nina Zenik (Danielle Galligan).
In season two, viewers will finally witness the debut of some highly-anticipated characters and feast on the blossoming romance between Jesper and Wylan. Netflix has officially announced that Shadow and Bone season two will hit the streaming platform on March 16.
Good Omens — season two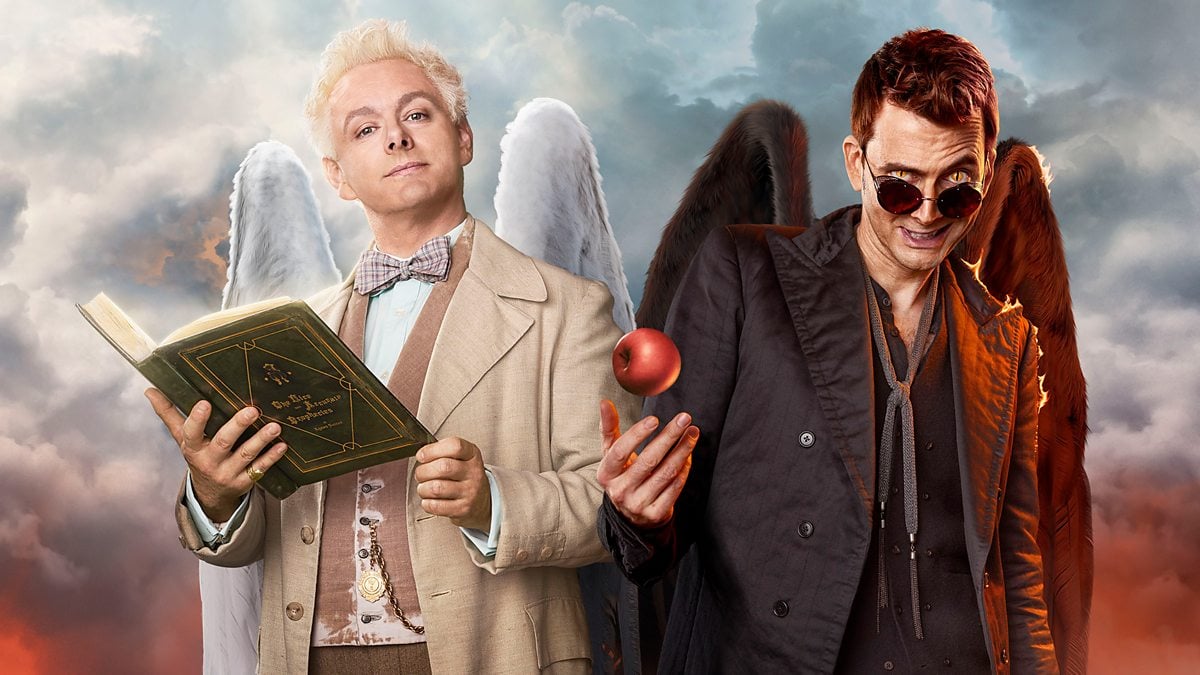 Those who watched Good Omens' first season likely didn't miss the romantic undertone of Aziraphale (Michael Sheen) and Crowley's (David Tennant) relationship. Having known each other for 6000 years, the angel and demon duo have been together through thick and thin, and their dynamic best resembles that of an old married couple. Neil Gaiman — the creator of the show and co-writer of the book it's based on — has confirmed that the pair is in love and Good Omens is ultimately a love story, but abstains from labeling the characters due to them being sexless supernatural creatures with little care for human concepts of gender and sexuality. As such, Crowley and Aziraphale can (and sometimes do) present as different genders. Needless to say, Good Omens made an impression on LGBTQ+ viewers, who can expect to see more of these characters in the Summer of 2023.
Élite — season seven
This Spanish drama series is a Netflix hit, and for good reason. Élite revolves around a group of students who attend a highly prestigious high school, Las Encinas, mixing themes of romance, friendship, sexuality, and classism with murder mysteries, both attempted and consummated. In true teen drama fashion, the characters are messy, to say the least, building and betraying relationships as they go, and figuring themselves out along the way. This opens the door for numerous characters to explore their sexualities and, to an unfortunately lesser degree, their gender identities. While Netflix is yet to confirm a release date, it's predicted that Élite's seventh season will be dropping sometime in 2023, with the summer months being the best bet.
Yellowjackets — season two
The hit Showtime series that left viewers on the edge of their seats in 2021 is finally back for more. Yellowjackets centers around a team of soccer players who must fight for survival after they crash land in the Canadian wilderness. Among the girls on the team, Taissa Turner (Jasmin Savoy Brown and Tawny Cypress) is perhaps the most interesting, as her journey is mainly focused not on her queer identity, but on the terror surrounding her own psyche.
The upcoming season is expected to deliver the same level of mystery and gore as we slowly unveil everything that went down after the plane crash. Whether this is a case of supernatural or psychological horror — or both — is still up in the air, but hopefully, season two will provide some answers, starting on March 24.
Although all the TV shows mentioned are incredible picks, there are bound to be other big releases in 2023. No matter if they're brand-new or returning series, we'll be patiently waiting to feast our eyes.