While Doctor Strange in the Multiverse of Madness might not exactly have lived up to its title, and Avengers: Secret Wars is so far away at this point to be little but an abstract promise, Marvel is working on what all the signs are pointing to be a cameo-filled, multiverse-destroying extravaganza of fan-service that you know is going to be the wildest ride MCU fans have had in a cinema since Spider-Man: No Way Home. And it's name is Deadpool 3.
At the time of writing, a whopping total of 20 familiar faces have been rumored in some shape or form to be featured in Ryan Reynolds' long-awaited MCU debut, which also memorably brings back Hugh Jackman as Wolverine. These claimed cameos vary wildly from legacy X-Men stars to old pals of Reynolds' to bonafide superstars. You might be inclined to disbelieve all of them, but even director Shawn Levy has admitted that at least some of the reported guest stars are bang on the money.
The only officially announced cameo at this point is Jennifer Garner's Elektra, so that just goes to show how literally anything can happen with this movie. With that in mind, here's every supposed Deadpool 3 cameo, ranked from those that are all but confirmed to those that are so crazy they might just work.
20. Patrick Stewart as Professor X
A cameo from the X-Men leader with the big brain is surely a no-brainer, yes? Sir Patrick Stewart's already broken his MCU cherry with Doctor Strange 2 and, as an 83-year-old veteran of the Marvel and Star Trek universes who is so done keeping secrets, he's also kind of admitted he's in Deadpool 3 anyway.
19. Ian McKellen as Magneto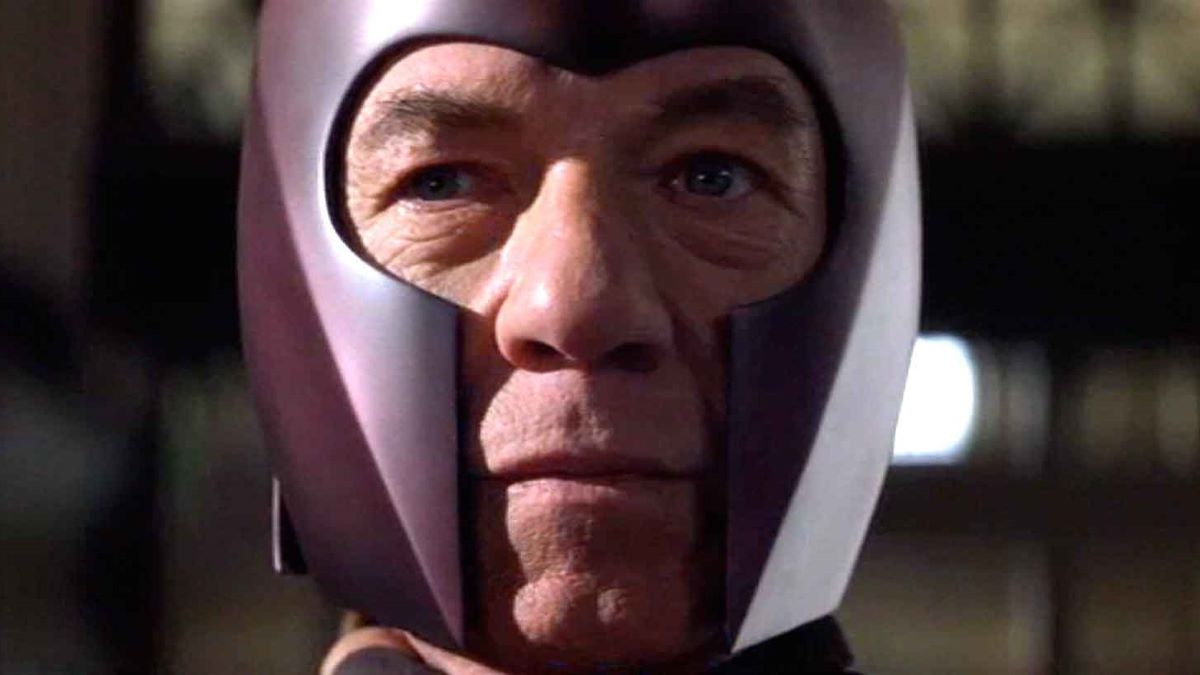 Sir Pat Stew is so done with keeping secrets, in fact, that he's also strongly intimated that his off-screen bestie/on-screen frenemy Ian McKellen could be returning alongside him in Deadpool 3. McKellen has never been shy about reprising his own franchise roles, so this one feels like another cert.
18. Halle Berry as Storm
There are different ways of spoiling your own surprise Marvel cameos. You can get candid about it in an interview or you can really try your best to give Kevin Feige a coronary by sharing a stylish selfie on social media in which you rock a very familiar hairstyle. That's the route Halle Berry took anyway.
17. Rebecca Romijn as Mystique
Rebecca Romijn returning as Mystique? Sure, why not? She already came back for a cameo in X-Men: First Class. Plus, blue-ing her up is probably a lot easier these days as it'd no doubt all be done with CGI. If DP3 can recreate Erik and Raven's "being bitchy in the back of the school bus" routine from X2 I'll be eternally grateful.
16. James Marsden as Cyclops
If any of Fox's OG X-Men needs another crack at the whip it's James Marsden's perfectly cast, totally underused Scott Summers. Marsden is such a talented and funny actor that you know he'd make the most of getting to give Cyclops some personality over than his nth take on a cuckolded spouse.
15. Famke Janssen as Jean Grey
After Dark Phoenix was, well, Dark Phoenix, the entire X-Men community collectively agreed they didn't want more Jean Grey on our screens for another decade at least, but I think we can make an exception for Famke Janssen's OG Jean. Sorry, Sophie Turner.
14. Owen Wilson as Mobius
Deadpool 3 set pics have confirmed the Time Variance Authority will have some presence in the movie, so it only adds up that the TVA's poster boy Mobius M. Mobius will drop by to chase down Wade Wilson. It's just bizarre that it's taken Ryan Reynolds and Owen Wilson this long to share the big screen.
13. Tara Strong as Miss Minutes
If Mobius is the TVA's poster boy, then Miss Minutes is the organization's mascot, so Tara Strong's Texan-accented cartoon clock is surely set to pop up in Deadpool 3 somewhere. We know that she works directly with Kang, thanks to the Loki season 1 finale, so her inclusion may even tease the Conqueror's own involvement.
12. Walker Scobell as Kidpool
Walker Scobell being in this movie would hardly be surprising, as Deadpool 3 is practically an Adam Project family reunion at this point. The teen actor turning up as Kidpool would be a little out of left field, though, as no other Deadpool variants have been rumored at this stage but, hey, this is what Reynolds himself has hinted at.
11. Brian Cox as General Stryker
Brian Cox returning as General Stryker after over 20 years feels infinitely bizarre and unlikely at first glance until you consider the fact that bringing him on board for a cameo would allow Deadpool to drop a Succession reference. There's no way Reynolds will be able to resist a "Logan vs. Logan Roy" gag.
10. Dafne Keen as X-23
If Marvel was smart they wouldn't just bring Dafne Keen (who first played Laura in Logan) back as Logan's clone daughter X-23 for a mere cameo, but sign her up for a multi-movie deal now and make her the new Wolverine in the MCU. You can have that advice for free, Kevin, but next time I want 10%.
9. Channing Tatum as Gambit
Channing Tatum cameod in Free Guy, so the idea of him reuniting with Reynolds and Levy in Deadpool 3 is surely too delicious to pass up. Plus, this guy has been desperate to play Gambit for so long that he's kind of earned it. After all this time, though, his Cajun accent had better be up to snuff.
8. Lewis Tan as Shatterstar
I'd love to be a fly on the wall of Marvel HQ when this cameo came up. "Forget Jackman and the rest of the beloved franchise veterans," one exec must have said. "What about the dude from Mortal Kombat who turned up as a red-headed alien for two minutes in Deadpool 2?" It truly is the House of Ideas.
7. Ben Affleck as Daredevil
George Clooney returning as Batman was something we never thought we'd see, but Ben Affleck back as Daredevil?! Hey, Affleck's life has been resetting to how it was 20 years ago lately, what with him getting back together with J-Lo. If this cameo happens, presumably we can next expect Gigli 2.
6. Tom Hiddleston as Loki
Tired: Deadpool should team up with Spider-Man. Wired: Deadpool should make some mischief with Loki. As Stan Lee would say, 'nuff said.
5. Elizabeth Olsen as Scarlet Witch
Scarlet Witch returning from the dead, after a dark and villainous arc in which she lost her husband and children and attempted to murder an adolescent, for a quick cameo in which she trades quips with Deadpool? Yeah, OK, let's do it.
4. Julian McMahon as Doctor Doom
Yes, as it stands no one else from the original Fantastic Four movies is directly linked to DP3, apart from Julian McMahon's Doctor Doom. It comes to something when the guy from Charmed remains the definitive cinematic incarnation of Doom after 60 years.
3. Taron Egerton as Wolverine
John Krasinski getting cast as Reed Richards really started something, huh? Now, any popular fan cast could come true, thanks to the wonderful cameo-creating powers of the multiverse. Taron Egerton as Wolverine full-time? Not gonna happen. As Wolverine for three seconds? Maybe.
2. Daniel Radcliffe as Wolverine (?)
To be clear, Daniel Radcliffe is only rumored to have been cast in a "secret role" in Deadpool 3, but with the entire internet wanting him as Wolverine (especially after his recent body transformation) who else would he be playing? Glob Herman? Actually, wait, now I want to see that.
1. Taylor Swift as Dazzler
If this was any other movie we were talking about, there's no way this would be real. But Deadpool 3? You could tell me the film ends with the X-Men coming together to sing "Shake It Off" like Kermit and friends crooning "Rainbow Connection" in The Muppet Movie and I'd half-believe you.